GEMS World Academy, Dubai
Virtual Admissions Centre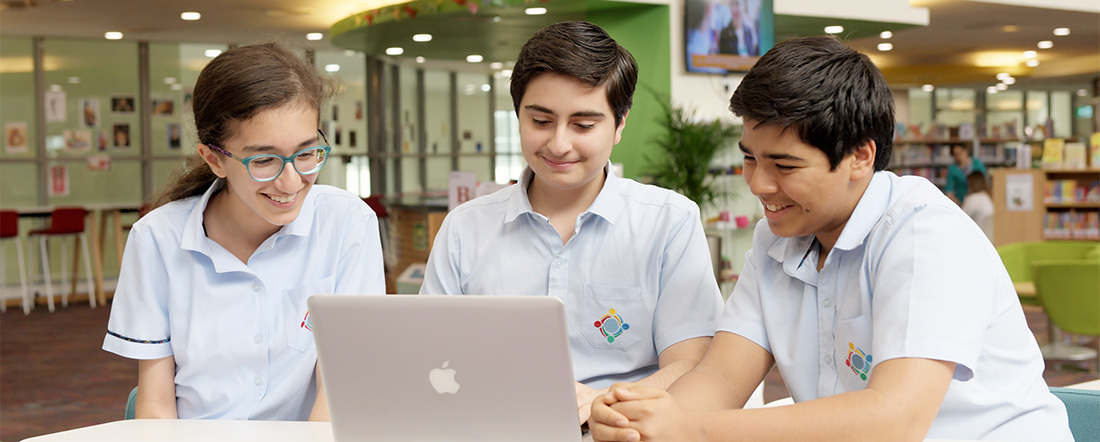 Welcome!
In the interest of our students, families, faculty, staff, alumni, and the community, GEMS World Academy - Dubai is currently operating on a remote-learning model. While classes are not being held on campus, the Admission Office is now open and we continue to accept applications for the 2020-2021 school year.

The admissions team can be contacted on 800 49242 or you can click here to request a call back.
Visit Our Campus
In response to the recent Government announcements, we are pleased to confirm that our schools are open to support both existing and prospective parents and that we can resume school tours daily between 8:00 am and 4:00 pm. The health, safety and well-being of our employees and visitors is of paramount importance to us. Therefore, to ensure their safety, it is essential that an appointment is arranged prior to your arrival and that precautionary and preventive measures are in place.
Alternatives to an On Campus Visit
Welcome!

In the interest of our students, families, faculty, staff, alumni, and the community, GEMS World Academy - Dubai is currently operating on a remote-learning model. While classes are not being held on campus, the Admission Office is now open and we continue to accept applications for the 2020-2021 school year.

The admissions team can be contacted on 800 49242 or you can click here to request a call back.

Schedule a Face-To-Face Virtual Call with our Principal

Schedule a 45-minute one-to-one session with our Principal Dr. Saima Rana to discuss your family's needs and requirements.

Please click below to select an available appointment:

Schedule a Live Chat Session With One Of Our Admissions Representatives

Schedule a live chat session with a member of our admissions team, who will assist you and guide you through your child's enrolment journey.

Andjelka Field

Admissions Secretary

Emma Burke

Parent Relations Executive

Sign Up For and Watch Our Webinars

Sign Up For Our Webinars

Each week we host multiple virtual events for our families covering a whole range of topics. Parents have the opportunity to join a zoom Q & A forum. Click below to see our upcoming events and to register your interest:

Watch Our Previous Webinars

We host weekly webinars for our students and parents on a wide range of topics including wellness sessions and advice and support during remote learning. Watch one our of pre-recorded sessions below:

Learn More About Our World-Class Remote Learning Provision

Distance learning is a new phenonemon for us all and whilst it may be a completely new way of working to what we have been used to, we have seen many of our students continue to flourish in their new learning environment.

Anything new doesn't come without it's challenges and we are here to guide and advise our parents when supporting their children through this change; how to create structures and routines that allow their children to be successful; how to monitor and guide their children's learning; and how to support their child's wellbeing.

We would like to share with you the complete learning plan in these eventualities so that you have all the information at your fingertips.

We have also been hosting a range of virtual events to offer guidance to our families during this time, don't worry if you have missed them as they can all be viewed below.

View Our Campus Facilities Photo Gallery

Follow Our School on Our Social Channels
More Reasons to Choose GWA