Cafeteria
Fresh and nutritional meals everyday
GEMS World Academy - Dubai aims to provide our students the opportunity to learn independence as well as confidence in making good, healthy eating decisions. All food is served from either the Academy's Cafeteria or our Parent Cafe. Snacks are available in the cafeteria at break and hot and cold food is served at lunch time. We are the only non-boarding school in Dubai to have a live kitchen on-site with chefs preparing food onsite daily. Students are welcome to bring packed lunches or snack boxes to the Academy as well. Our chefs work with GEMS World Academy - Dubai and our families to ensure that the menu offerings are well-balanced and appetising.
Meal Times
PreK - Grade 1 students eat in their classrooms in order to minimise transition times for our youngest students. PreK and KG1 students are encouraged to bring food that does not need to be re-heated as their shortened day does not permit the use of microwaves. KG2 and Grade 1 students are also encouraged to bring food that does not need to be re-heated, however there is access for this age group as they are in the Academy for a full day.
Students in Grade 2 and above eat in fully supervised cafeteria during their lunch periods. Students may purchase hot meals and drinks or choose from a selection salads and sandwiches as further options. Students are always welcome to bring in their own lunch from home.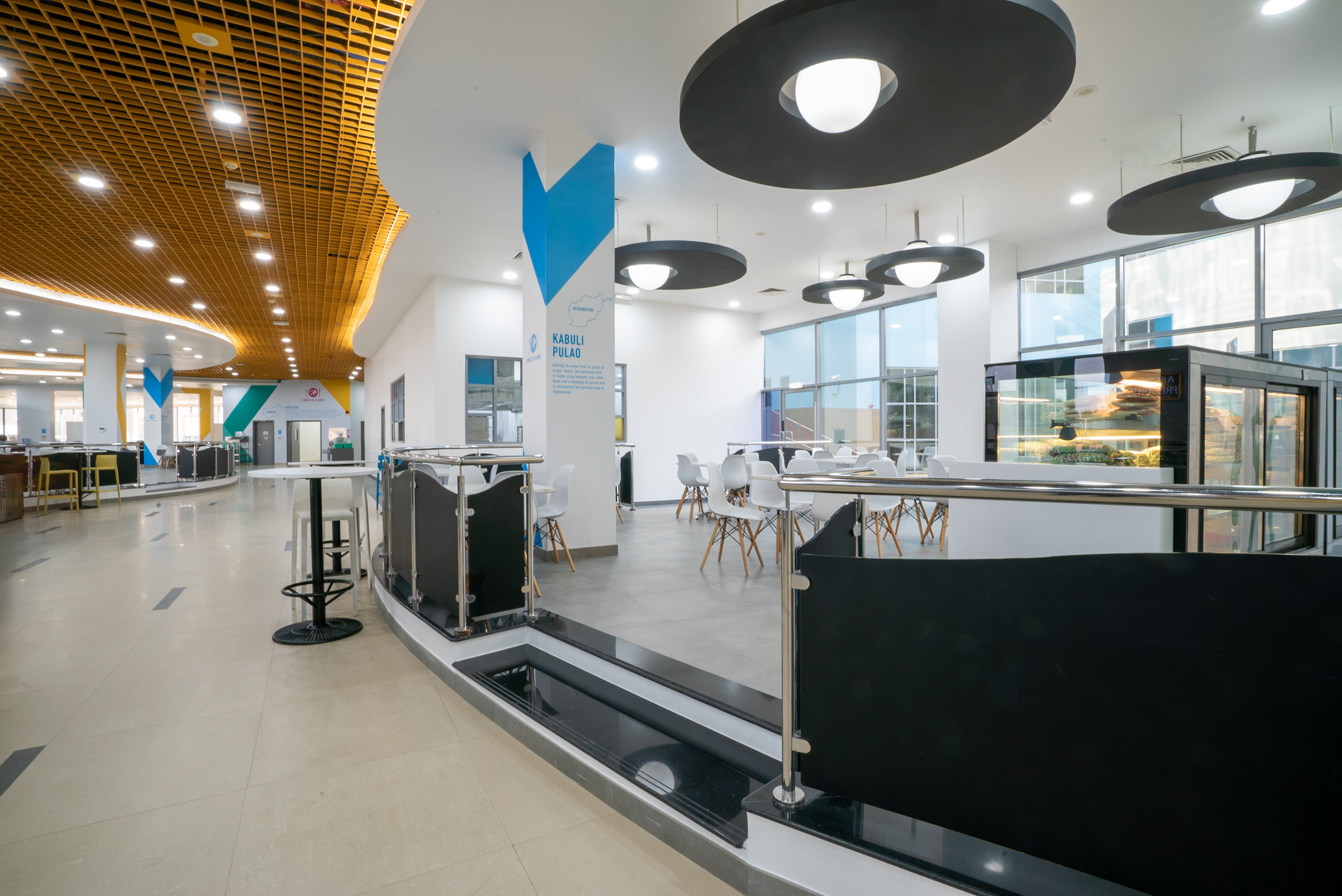 Money and Cards
Students may purchase food from the cafeteria by our cashless card system. The cashless system is of particular benefit to parents of our younger students who often struggle with money. Please visit the GEMS Parent Portal to top up your chil(ren) student cards. Students may use their student ID cards in the GEMS World Academy - Dubai cafeteria immediately.
Click here to log into the GEMS Parent Portal.
Parent Cafe
The Café, located at the main entrance lobby area, is intended for use by our adult community members as a place to purchase hot and cold drinks and a quick snack. The Café is open 07:30 - 16:00 Monday to Thursday and 07:30 - 13:00 on Friday. Any students other than IBDP students should not use the Café unless accompanied by an adult.
Food Choices and our Nut-free Campus
Students nutrition and academic/social success are very closely linked so parents are encouraged to send their student to the Academy with healthy food options. As such, students should not bring carbonated drinks or candy to the Academy.
We also request that foods with nuts and nut oils not be brought to the Academy as we have several students with serious allergies that are life-threatening.