Local Advisory Board
Chair of LAB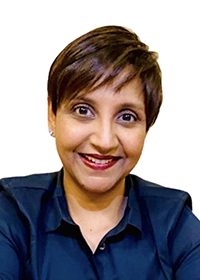 Ms Thereshini Peter New LAB Member and Chair
Chief Financial Officer for GCC, Visa Inc.
Thereshini brings over 25 years of senior finance leadership to the table, spanning diverse industries such as finance, FMCG, and payments. With an international outlook, she has navigated finance landscapes across Asia, Middle East, Africa, Europe, and sub-Saharan Africa. She has held multifaceted financial and commercial roles throughout her journey.
Having made notable contributions at esteemed companies like Pepsi, Unilever, and Kao Brands, Thereshini embarked on a new chapter by joining Visa Inc. 3 years ago. Presently, she holds the esteemed position of GCC Chief Financial Officer (CFO) for Visa Inc., underscoring her strategic insights in the finance domain.
Thereshini boasts credentials as a Chartered Management Accountant and extends her expertise as a board member of Barberry Holdings in South Africa. Her track record as a strategic business partner echoes in the consistent delivery of robust business outcomes.
While she hails from South Africa, Thereshini's career path has traversed global territories, including South Africa, London, Trinidad and Tobago, and is currently based in the United Arab Emirates. Beyond her professional journey, she is a dedicated mother of two, Kuvar and Liam Peter projecting a passion for coaching, fostering diversity, and promoting inclusion.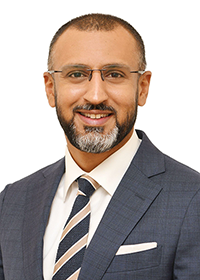 Mr Dino Varkey LAB member since September 2018
Group Chief Executive Officer GEMS Education
Dino Varkey serves as the Group Chief Executive Officer of GEMS Education.

He represents the third generation of an education family, driven by providing access to quality education for almost 60 years.

He is responsible for providing vision, insight and strategy across the organisation, as GEMS Education looks to become the world's most valued education company.

In his 17 years with the company, he has undertaken multiple leadership roles, serving as the Senior Director of Business Development, Group Chief Operating Officer, Group Executive Director and Managing Director until he was named Chief Executive Officer by the Board in February 2017.

He believes passionately that GEMS Education will be a "powerful catalyst to improve the state of our world", a statement that has since been validated by the Telegraph in 2016, naming GEMS as "one of ten companies that can change the world."

He is a frequent speaker and moderator at global conferences and gatherings. He was a member of the World Economic Forum's Global Future Council on Education, Gender and Work (2016 – 2018).He was also a Founding Board Member of the YPO Dubai Chapter.

He attended Winchester College, and is an Honours graduate with a Bachelor's Degree in Business Studies from the University of Sheffield, UK.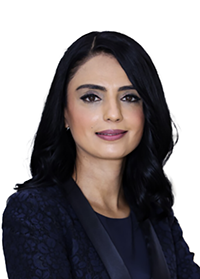 Dr Saima Rana LAB member since September 2020
CEO/Principal, GEMS World Academy - Dubai
Chief Education Officer, GEMS Education

Dr. Saima Rana is a visionary education leader, serving as the CEO/Principal of GEMS World Academy - Dubai and Chief Education Officer at GEMS Education, the world's largest private education provider. With a deep commitment to providing transformative learning experiences, Dr. Rana plays a pivotal role in shaping the global educational landscape. Dr Rana is also the Chief Education Ambassador for the Varkey Foundation and Founding Trustee of The Shahnaz Foundation. With a background in school improvement in inner-city schools, and a PhD in Technology and Education, Dr Rana has worked in areas with high deprivation indicators as well as affluent areas, combining traditional school improvement techniques with a commitment to collaboration between the local community and businesses in order to accelerate regeneration and raise standards.

Bringing a wealth of expertise and a progressive mindset, Dr Rana champions innovation and excellence in education. Her visionary leadership sets the course for GEMS World Academy - Dubai, fostering an environment where students thrive academically, socially, and emotionally.

As the Chief Education Officer at GEMS Education, Dr Rana leads with an unwavering commitment to elevating educational standards across the GEMS Group. Through her strategic guidance, she empowers educators and instills a passion for lifelong learning, while maintaining a keen awareness of global trends and best practices.

Recognised for her thought leadership, Dr Rana actively contributes to the development of educational policies and initiatives on regional and international platforms. Her progressive approach to education has earned her admiration and respect within the educational community.

Dr Rana has worked as a senior educational consultant for Cambridge Education Islington with a particular focus on Teaching and Learning, Raising Standards, ICT, Assessment for Learning, Curriculum, Change Management and Building Schools for the Future. She has also served as a panel member and subject expert on several programmes and projects for the Department for Education (DfE) and the Office for Standards in Education for Children's Services and Skills (Ofsted), providing guidance on quality assurance, delivery and professional standards. Dr Rana is also a member of the following boards: Pakistan Alliance for Girls Education (PAGE), Mosaic Community Trust (MCT), University College School (UCS), the Institute for Ethical AI in Education (IEAIED) and the BCS School Curriculum and Assessment Committee. Dr Rana has sat on the Board of International Baccalaureate Schools and Colleges Association (IBSCA) and is also a qualified Executive Leadership Coach. She has presented academic papers on Policy, ICT, Globalisation and Secondary Education at the Institute of Education, London; Trinity College, Dublin; The Knowledge Lab, London as well as at international conferences in Europe, the USA and China.

Dr Rana has also devoted herself to a variety of charitable educational projects, with a particular passion for building schools for poor children across the globe. She is the trustee of charitable schools in Pakistan and Kashmir, and provides teacher training to schools located in slum areas in Pakistan, India, Afghanistan, Sudan and other parts of Africa. She is a global ambassador for Girls Education initiatives and is a mental health ambassador for Refugee Mothers, where she has worked with a number of organisations to support language learning. She also supports several street schools in India, Pakistan and Afghanistan. Her latest projects include building an orphanage and technical skills college in deprived areas. She believes passionately that education is the answer to eliminate poverty, inequality, and injustice, and has dedicated her career to the ideal of giving every child a world class education.

Driven by her unwavering belief in the power of education to shape the future, Dr Rana continues to inspire and transform the lives of students, educators, and communities at large. Her leadership is instrumental in realizing the mission of GEMS World Academy and GEMS Education to nurture exceptional individuals who make a positive impact on the world.

Dr Rana's expertise in educational leadership, coupled with her relentless pursuit of excellence, has made her a trusted voice in the field of education, inspiring educators and learners alike. Through her transformative work, Dr Saima Rana continues to shape the landscape of education, leaving an indelible impact on future generations.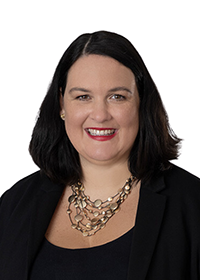 Ms Kristen Murphy New LAB Member
Consultant
Kristen is a highly experienced educator, having taught for over twenty-five years in the International Baccalaureate, American curriculum and British curriculum. She has taught within the international education community for the past twenty-three years in Dubai, including at GEMS World Academy - Dubai. During her time at GWA she has been a Grade 1 teacher, continuing on to an instructional leadership role, before moving into Senior Leadership as an Assistant Principal and the Primary Principal.

Kristen is strongly aligned with the GEMS World Academy core values and mission. She strongly believes in facilitating children to make global connections and creating a better world through education. Making connections and helping children realise they can change the world is a passion she strives for. Kristen has led on Compliance Teams, Leadership development and delivered education workshops. She strives to constantly improve and develop herself professionally, currently enrolled in the Harvard Leadership Academy and the NPQH. Kristen was accepted to speak at the 50th Anniversary of the IB Conference, leading a workshop on 'Developing Whole-School Peer Mentoring'.

Born in Boston, Massachusetts, Kristen has lived in the United Arab Emirates for over half of her life, both as a child and as an adult. It has been an amazing opportunity to live in the Middle East and watch a country from its very early days develop into what it has become today. She is passionate about the United Arab Emirates' history and development. Kristen currently lives in the United States and is working as an Educational Consultant, supporting international schools around the world.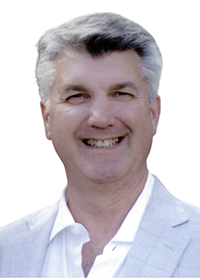 Mr Michael Hall New LAB Member
Entrepreneur
Michael is the founder and CEO of Shady Grove Road Investments, LLC ("SGR"). SGR is Michael and Valarie Hall's private family investment office with an investing focus on energy projects, real estate properties, land holdings, and show jumping horses along with passive investments in start-up bioscience companies. Prior to forming SGR, Michael was the Managing Partner of Mas Energy, LLC. Under Michael's leadership, Mas Energy became a leading biogas to energy company that developed, owned, and operated assets with an enterprise value in excess of $1.5 billion.

Before Mas Energy, Michael served as Vice President of Business Development for Veolia Energy North America, the North American business of international energy company Veolia Energy, focused on district energy, cogeneration and utilities outsourcing. Michael was a key member of the senior management team responsible for leading their business and project development efforts in the US.
Prior to working at Veolia, Michael held various management and development positions within the energy industry at Fortune 500 companies including Johnson Controls, General Electric, and Southern Company (a large US utility company).

Education and Achievements
Bachelor of Science, Mechanical Engineering, Mississippi State University Bagley College of Engineering
Distinguished Alumni Fellow, Mississippi State University Bagley College of Engineering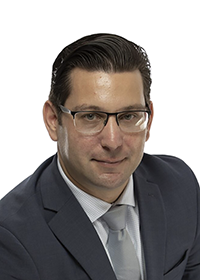 Mr Manuel Rodrigues New LAB Member
Vice President, Secure Power -Gulf Schneider Electric
Manuel Rodrigues is the Vice President of Schneider Electric's Secure Power Division Gulf as well as the company's MEA Secure Power Sustainability Leader. An accomplished professional with over 19 years of comprehensive experience, Manuel has held various roles with diverse and increasing responsibilities in Sales, Distribution and Product Marketing across Americas and Middle East & Africa.
Manuel leads Schneider Electric Secure Power business for Gulf market and his current responsibilities include spearheading highly efficient teams with expertise in strategic planning, sales management, and crisis resolution. In his current capacity, Manuel also leads key sustainability initiatives for the Secure Power business across the Middle East & Africa.
Prior to his role as VP, Manuel served as a Director of Sales, leading the Secure Power business in the Caribbean (made up of 27 countries) while being based in the USA.
Manuel holds a bachelor's degree in computer systems Engineering from Boston University and in his free time enjoys playing golf and ice hockey, as well as traveling with his family.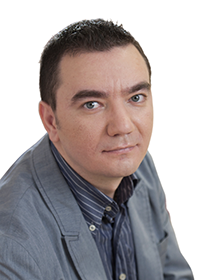 Mr Adrian CernautanNew LAB Member
General Manager/ Digital transformation / FMCG/ EMEA Coca-Cola
Adrian Cernautan is a senior global executive specializing in business growth and digital transformation.

Currently, Adrian is spearheading digital transformation for Coca-Cola across 25 countries, a territory of more than 700 million population and more than one million retailers, with a focus on leveraging AI to enhance the customer experience and revenue growth.

He has a proven track record of accelerating business growth and leading digital transformation for Coca-Cola and Mondelez. His achievements include building scalable omnichannel platforms, leading consumer loyalty programs, driving revenue growth management, and implementing new digital business models.

Adrian excels in creating and executing growth strategies that increase revenue, market share, and profitability. Having lived in five countries, Adrian has held various leadership roles, including General Manager positions in different regions and has a deep understanding of diverse cultures.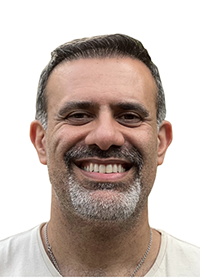 Mr Amir Emam New LAB Member
Senior Sales Director for GE Digital Aviation Software
Amir is a seasoned professional with a wealth of experience in the aviation industry. Currently serving as the Senior Sales Director for GE Digital Aviation Software, he oversees sales and drives growth in the Middle East, Turkey, and Africa region. Prior to this role, Amir held the position of Airports Sales Director for the same region at Honeywell International, where he led all sales activities.

Amir's career began as a Flight Test Engineer at Bell Helicopter, where he gained valuable expertise in program management, systems engineering, subcontractor management, and Six Sigma methodologies. His exceptional performance and dedication led him to assume the role of Program Manager at FLIR Systems in the Middle East. In 2012, he joined Honeywell as the Avionics Technical Sales Manager for the Middle East and India, further expanding his industry knowledge and network.

Amir's educational background includes a Bachelor of Science in Electrical Engineering and an MBA from the prestigious University of Texas at Arlington. Additionally, he holds a Six Sigma Black Belt certification from the United States.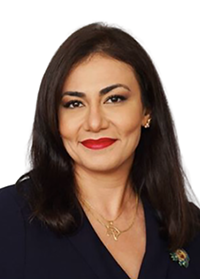 Ms Nivine Afiouni New LAB Member
CEO and Founder; Afiouni Global
Nivine is a seasoned international media professional with a 20-years career that spans field reporting and production, international relations, governmental affairs, and public reputation management. Her skills in geopolitical assessment stem from 16 years in international TV broadcasting and digital media, before transitioning into an advisory role and establishing her world class advisory headquartered in Dubai.

Nivine was among the first globally to cover climate change from 2013 and is the first Middle Eastern journalist to report from Antarctica. Her extensive coverage includes climate change geopolitics in the Arctic Circle from 2019.

Nivine holds a bachelor's degree in political science and a Master's degree in International Affairs from the Fletcher School of Law and Diplomacy at Tufts University, Boston. Her academic achievements also include diplomas in Investigative Reporting, Digital Reputation, Advanced Negotiations, and Counter Terrorism.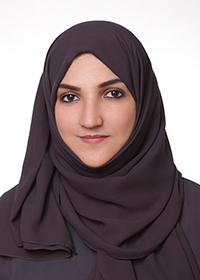 Ms Fatima Al Najjar New LAB Member
Entrepreneur & Mother
Proud mother of two amazing boys, Mohammad Makki in Grade 10, and Abdulla Makki in Grade 4. Fatima's journey is a fusion of education, entrepreneurship, and motherhood. Starting with a passion for learning, graduating from Zayed University with a bachelor's in information technology and computer programming, and that was the foundation for her future.

Fatima's career spanned business and banking, where her drive for growth and excellence shone through.

Teaming up with her husband, Mr Ali Makki, Fatima entered the real estate arena, thriving through shared vision and diligence. Amidst her achievements, being a devoted mother to Mohammad and Abdulla Makki remained paramount, teaching her resilience and time management.

Fatima's journey epitomizes the synergy between education, entrepreneurship, and motherhood that defines her.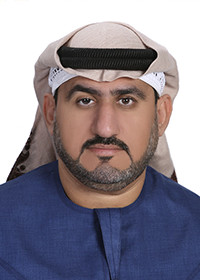 Mr Faisal Almadani New LAB Member
Director of Business Demand Requirement at Etisalat by e&
Faisal is a distinguished professional with over 24 years of invaluable experience in the telecommunications industry. Currently, he serves as the Director of Business Demand Requirement at Etisalat by e&, where his strategic leadership drives innovation and excellence.

With a Bachelor's degree in Telecommunications Engineering from Khalifa University (formerly Etisalat College of Engineering) and a Master's degree in Quality Management from the University of Wollongong, Faisal combines his academic foundation with a deep practical understanding of the field.

His role at Etisalat by e& showcases his visionary approach to addressing industry challenges and embracing opportunities. Beyond his impressive career achievements, Faisal's dedication to fostering collaboration and nurturing talent underscores his influence as a respected leader in the telecommunications sector.