ESM
Beyond our extensive Enrichment Opportunities Programme, GEMS World Academy - Dubai have teamed up with a sports management provider, ESM. ESM deliver a programme of additional activities which include; sport, science, languages, media and art. The ESM Active programmes are in addition to our GWA Enrichment Programme and have an additional fee attached, the individual club activities cost can be found on the ESM website. Places are not guaranteed; places are available on a first come, first served basis at the specific sign-up days allocated to our Academy. For more information on the activities ESM offer, please visit: esm.ae, or contact our school representative Morne via [email protected].
About ESM
ESM was established in 2004 with the ambition of bringing high quality sports coaching to the children of the Middle East at premium sports facilities across our network of school venues.
ESM governs a spectrum of professional sports and enrichment programmes for children, coordinates adult facility rentals and delivers full event management services in a safe environment, underpinned by integrated online systems.
Today ESM is the UAE's leading sports services provider for children, adult, community and corporate users.
Through ESM, GEMS World Academy - Dubai is assured of:
Management and upkeep of GEMS World Academy - Dubai facilities
Compliance, governance & auditing team
HSE management and child safeguarding
Approved coaches and instructors
First Aid trained staff
Full compliance of sports & enrichment providers
ESM Active
ESM Active is the new identity for ESM paid after school sport and enrichment programmes and offers a dynamic range of after school sports and enrichment activities, delivered by professional and qualified third-party providers that have been selected specific to the needs of each school.
Whether your child enjoys 'active body' activities like football, basketball and tennis, or 'active mind' activities such as robotics, languages, music or coding, there is an exciting array of activities to choose from. ESM is a fully integrated online registration system that is quick, simple, and secure.
ESM Active Families
We are delighted to announce the launch of the ESM Active Families Project, an exciting initiative that will bring our GWA Families and the wider community back on to our school campus to enjoy sports and learning together. In collaboration with our sports and activities provider, ESM, we will be hosting a season of free community sports and learning events that you and your family can participate in.
Our providers will host a range of activities including adult sports leagues, language and music classes, parent and infant lessons, and much more, all completely free of charge.
Registration is on a first-come-first-served basis so you'll need to act quickly to sign yourself and your family members up for up to two ESM Active programmes.
ESM Holiday Camps
ESM Holiday Camp works closely with GEMS Education, Dubai Sports Council, Taleem and the KHDA to cater to your child's recreational activities, personal growth and welfare during the school holidays. We are proud and honored that our day camp has been parents' best choice over the past 15 years now. Each year ESM welcomes thousands of enthusiastic young campers to take part in our Holiday Camp programme. ESM offers your child the opportunity to experience a fantastic range of activities in a safe and friendly environment.
ESM Holiday Camp fosters a community spirit amongst campers, families, coaches, camp staff, venues and partner academies. ESM pride themselves on developing young campers who have a passion for an active lifestyle, thrive as part of a team and who make friends for life.
Camp booking can be made via the ESM website: https://www.esm.ae
5 Star Rating System
ESM have developed a 5 Star rating system to positively drive quality, identify excellence and guarantee sports programmes delivered at GEMS World Academy continually improve and offer the highest standards of provision.
This is the first of its kind in the region and is based on allowing parents to take an educated call about joining a service provider based on key parameters like Health and Safety, Child Safeguarding and the quality of provision.
Current approved providers at GEMS World Academy - Dubai
Hamilton Aquatics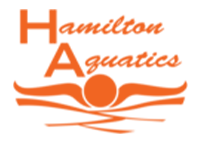 Hamilton Aquatics is home of a comprehensive aquatics programme in swimming, competitive swimming, artistic swimming and water polo. With over 30 locations in the UAE and Qatar, & UK qualified teachers and coaches to choose from, access to quality aquatics provision has never been easier.
---
It's Just Football
It's Just Football is a leading Dubai football academy for children of all ages and abilities, led by some of the best UEFA A licensed coaches in the region. The academy's professional coaching, unrivalled experience and industry contacts provide its members with a fun and engaging environment, as well as providing a platform for the holistic development of children of all ages and abilities through football.
---
Athletes In School
AIS Athletics are the UAE's leading provider of track & field athletics for young athletes of all abilities. Our fun & enjoyable programmes are tailored for both beginners, and more advanced young athletes. Our coaching team is truly world class, and we even work with British Olympic, and Team GB athletes; with the aim to inspire the next generation of champions in the UAE.
---
Beyond Basketball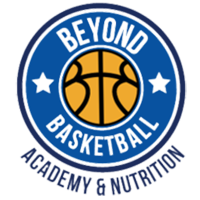 Beyond Basketball Academy is the only programme in the country that combines the Modern Skills for Basketball Training with defined purpose, tracking and improvement plan. Our team consists of professional FIBA Certified Coaches, passionate about their work with wide experience in coaching across various countries including UAE, Europe, and the USA.
---
Absolute Gymnastics
At Absolute Gymnastics we have fully qualified and professional coaches who are committed in helping your gymnast to grow their physical skills as well as their mental and social skills. We are passionate about every single gymnast we teach and want to help them excel within our programme. We make enjoyment a top priority within our programme, allowing the gymnasts to learn by having fun!
---
Tennis 360
The Tennis 360 Philosophy is based on:
Learning tennis techniques & etiquette
Developing fundamental movement skills
Creating a love for the game
Community building
Our commitment is to deliver structured & progressive lessons, provided by professionals to surpass your expectations. Welcome to an unmatched Tennis 360 experience.